Greetings to (the lovers of) the old exotic and complicated.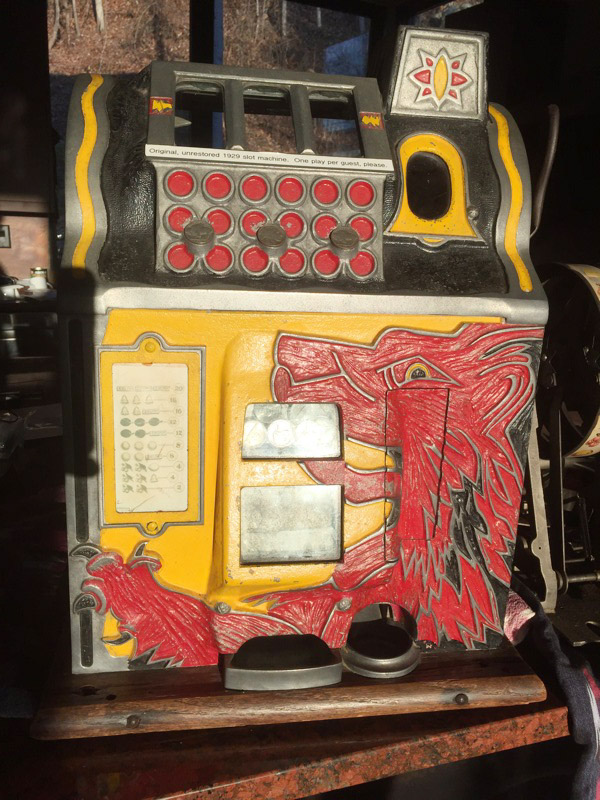 This question concerns my
Mills 5 cent Lions Head machine
which dates from about 1929. It has been in my family since the 60s, and it still works pretty well, and is in fair condition- un-restored. Lore has it that a local cop (off-duty, presumably) sold it to my folks for $100 in 1966.
Takes coins, arm/lever requires some elbow grease and as it is pulled one hears a series of 'clicks and pings' the groaning of gears. Wheels spins well, and stop cleanly, pay-offs are accurate...
BUT...
...this machine does have one minor and slightly quirky characteristic, related to the lower jackpot. It tends to leak nickles as it is sometimes 1/4" open for long periods, though it seems to shut tight during 'play.'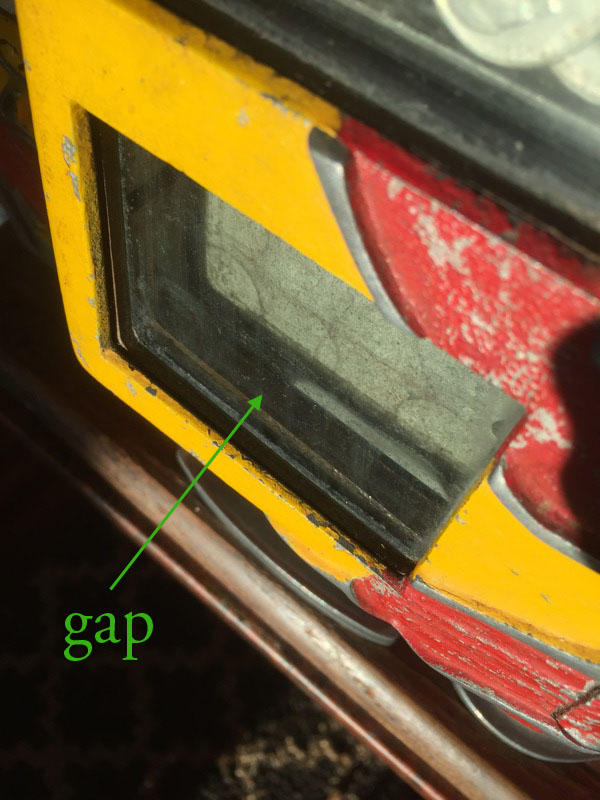 This can't be normal, but I don't know if it's a common or obscure issue, or one which would be easy or difficult to remedy. Any insights?
Thanks in advance for your input.
Trip
Asheville, NC